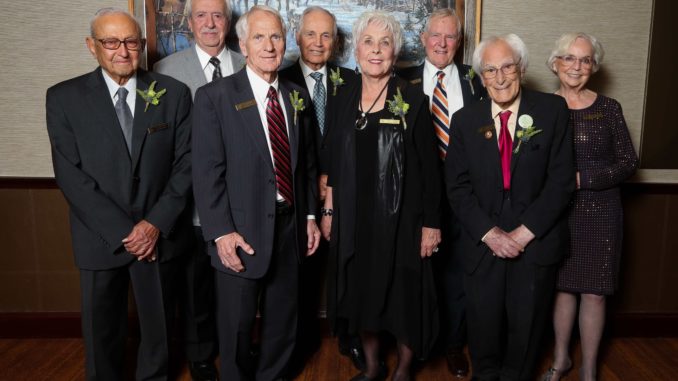 The first-ever Top 7 Over 70 gala received rave reviews from 800 attendees at the Hyatt Regency Calgary on Oct. 2, 2017.
Not only did the previously announced seven recipients receive their awards; organizers also had a special award — a Citation of Unique Merit — for 101-year-old Dr. Richard Guy, a University of Calgary mathematician who still lectures, mentors and fundraises.
A special video on each of the winners was shown at the event.
You can watch those videos by clicking here:
Photographer Christina Ryan captured dozens of shots from the gallery, as well. To see her photo gallery, click here. A few selected highlights of those photos are below.